Neti Team
Neti is a trusted software development and technology partner from Poland specializing in blockchain technology and custom software development services.
13 years

on the market
4 years

in blockchain development
70+

delivered projects
20+

multichain
40+

employees
Neti Leaders
Mission, Vision and Our Values
We prioritize building and maintaining strong relationships with our clients, team members, business partners, and stakeholders. Being relation-oriented means that we approach every interaction with empathy, active listening, and a willingness to understand the needs and perspectives of others. At Neti, we believe that strong relationships built on trust are the foundation for successful projects and long-term partnerships, and we are committed to cultivating these relationships through our actions and behaviors.
Our History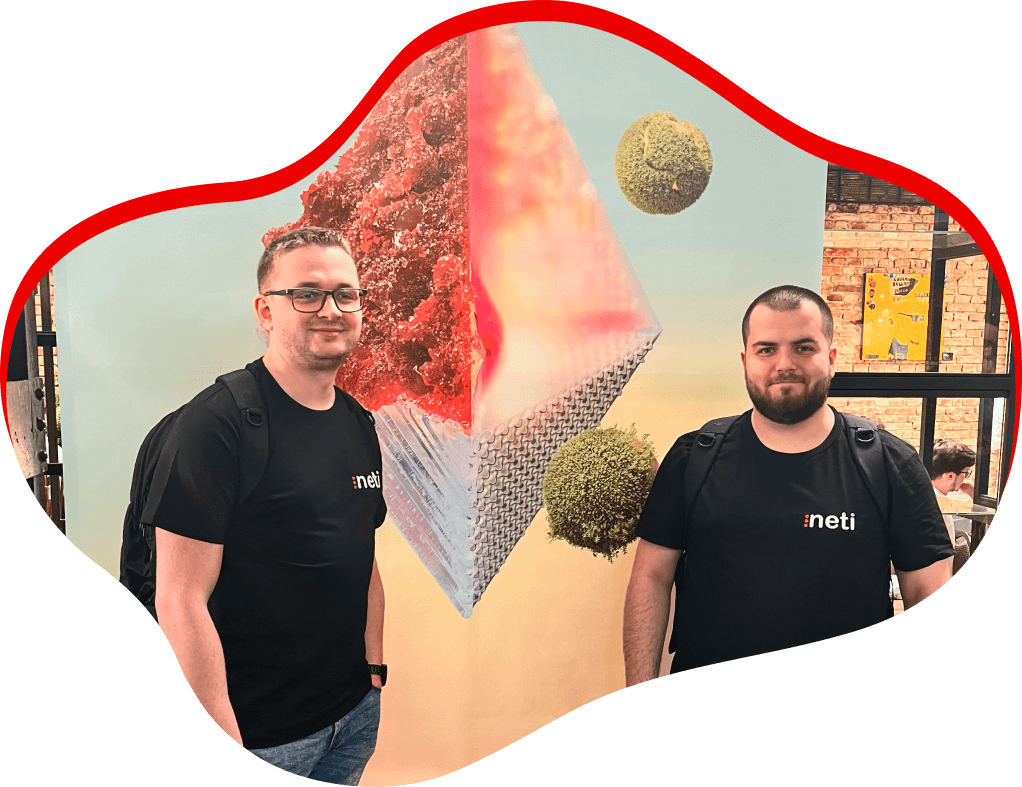 2023: Specialization

Polishing skills in EVMs, in parallel started working with HyperLedger, Cosmos, DigitalAssets.
2022: Web3 Era

Finished MVPs of 3 unique projects, which deal with serious financial impact.
2021: DeFi & Neti

DeFi specialization; Several promising projects launched and more in pipeline.
2020: Neti Summer

Multiple small blockchain projects; Initial DeFi involvement; Shifted focus to blockchain.
2019: Blockchain Begins

First blockchain client, Neti's transformation begins.
2013: Neti Foundation Year